Sunday Morning Programs
Our Trentside Kid's programs are available in the 8:30 am service in Fenelon Falls and the 10:00 am service in Bobcaygeon.
We want to encourage family worship. When you arrive at one of our Trentside locations, your child(ren) will be checked in, given a name tag, and then may accompany you into the auditorium. Children will be dismissed part way through the service to their own teaching time.
BLAST
We are so excited to be able to offer our mid-week BLAST program again.
For Kids Grades 1-5
Bobcaygeon start date is Wednesday, September 22
Fenelon start date is Thursday, September 23
6:30 pm - 8:00 pm
Join us for an evening of games, craft, snacks, and bible adventures.
To stay within our capacity limits we do ask that kids are registered to attend each week.
COVID Safety Regulations
To keep everyone safe
- We ask that all children aged 3 and up wear a mask when within our buildings.
- Children will be asked to stay 6 ft apart to ensure social distancing whenever possible.
- We will provide hand washing stations, hand sanitizer, and routine sanitizing of all Kid's stations for our Sunday morning program and our BLAST program.
Please do not attend a Trentside Kid's program if:
- You or your child is feeling unwell or sick, or has tested positive for COVID-19.
- If your child has come into contact with someone who has tested positive for COVID-19
- If you and/or your child has travelled outside of the country in the last 14 days.
Meet Our Children's & Family Ministry Director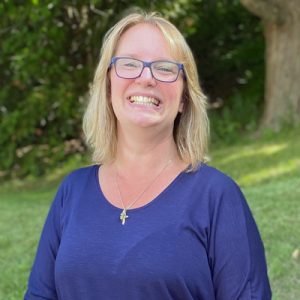 Darlene Smith
If you have any questions or concerns regarding our children's ministry please contact Darlene Smith at
darlene@trentsidechurch.ca or 705-887-3228 ext. 26